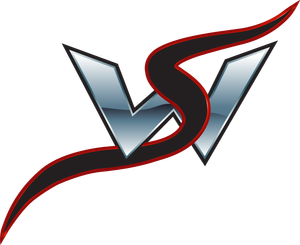 Latest news
-UPDATE-
Check out our Latest Single "Nightmare"  on YouTube. Available on all platforms
more songs available soon! 
SINFUL WAY- Currently working on the next release - Stay tuned! 2023
Sinful Way - "Resurrection" Officially released on February 12. 2021 
www.97underground.com/playlist-survey
Review
http://www.metal-temple.com/site/catalogues/entry/reviews/cd_3/s_2/sinful-way.htm 
Sinful Way – Resurrection 
by Neil Cook at 18 April 2021, 8:53 PM 
Share this on Facebook | Share this on Twitter 
The sound, these guys from Maryland, SINFUL WAY, make is pure 80's to these ears.  And this is not without good reason, they are the genuine article, whom on nearing their 30th anniversary the 3 founding members, the two Jeff's and Matt reconvened for a commemorative jam session, and added Denny and Mark to get the band back to being a 5 piece.  This went so well it was decided record the album they never completed.  So, 8 original songs were dusted down and 3 newer tunes became "Resurrection", probably the only apposite title for the album they could have used. 
And what a job they've done!  As I mentioned above this is an album with its boots in the dust of 80 Rock and Metal, and boy do they kick the dust up. However the songs benefit from a new millennium production job, giving the songs a rounded crisp sound, which is a definite benefit, plus allow the material to be recorded in the pandemic, something back in the day that would never have been able to happen. 
With regards to the sound, its an all you can eat, tastes of the world type buffet of all types of Metal goodness.  Be it screaming metal guitars, sleazy, dirty grooves, big rock and roll riffs and jack-soaked vocals, they're all on offer for you to fill your plate with huge piles of goodness!  If Metal is your thing, they've got it covered.   TESLA more your thing, definitely there, especially in Marks's vocals.  Tastes lean to the dirty riffs the best of 80s Sleaze merchants, or party-time vibes of the Hair Metal bands, there is something for you too, or hard rocking, no nonsense riffage is what you crave, oh yes!  All topped off with a slower "ballad" or two for sweetness. 
I only point out the TESLA thing, because on "Pain" Mark's voice, and in fact the whole band have that sound too a tee, which for this writer is a very good thing.  But that is only the one aspect to the band.  "Conscious Worship" is full on Metal.  "South Of The Border" is a dirty sleaze-fest, "Long Way (To The Top)" has a really fun-time vibe, a mix of DLR and FASTER PUSSYCAT.  "Wicked Lust", well the title says it all!  It could be something from TOMMY & VINCE's gang. 
Not that it's all about sounding like others.  "YNSYLM" is a fantastic ballad, with some amazing guitar work and sublime vocals.  Listen to the song to find out what the title means.  And final track "Sinful Way Out" does an great job of combining all these fab styles into a song that is Metal, Rock, Punk, Sleaze together, sticking it through the blender and you have SINFUL WAY summed up in one song. 
And apparently there is more. Several more original songs exist to be reborn and further new creations waiting to have live breathed into them, so with a follow up tentatively planned for 2022, people get out there and buy this record, make sure the guys get back in the studio, and then COVID, do one and allow SINFUL WAY to get out there and play these mutha's live! 
Songwriting: 10 
Musicianship: 10 
Memorability: 10 
Production: 10
REVIEW
SINFUL WAY 
Resurrection 
independent 
http://www.the-rocker.co.uk/?fbclid=IwAR1chu9Ap7Unn4P-uF06sh3EYSVON39Rb_jHgRUvFNQHRm0ts3uFIvLIzeU
 Another band who can go back 30 years are Sinful Way. Difference is, they split up 30 years back without recording anything. 
But time is merely an abstract construct (my second one of the week) and so it is that lead vocalist Mark Gable, guitarists Danny Grace and Jeff Kreipl, bassist Jeff Finnerin and drummer Matt Smith got together to record "Resurrection" with the latter three original members. 
And I think it is safe to say that they are both Heavy and Metal. Please note this is proper heavy metal. They way it was before the world split into 2,742 subgenres. And I speak as the leader of Seventh Advent Unicorn © ® ™ , a folk horror metal band whose debut album "The Devil Rides The Winner In The 3.20 At Wincanton" is imminent. Shameless plug over and out. 
Back in the world of Sinful Way and there are hints of pre British Steel era Judas Priest with some very Maidenesque guitar solos. And these are things to be commended. Back in the day this was the sort of meat and potatoes sound that you would hear opening for name acts every night of the week. Mark Gable has a really strong voice and on the best of the songs – 'Run For Cover' and 'Conscious Worship' – the band sound really good. Fans of more traditional power type metal may find this up their street.
Review
Sinful Way - Resurrection 
Sinful Way - 2020 
Written by Terry R. Wickham 
Like a Phoenix rising, a collection of songs that were written back in the early 90s have been brought back to life in the debut album Resurrection from Sinful Way. 
If you are any kind of fan of melodic hard rock with a tinge of heavy metal, you will definitely enjoy Sinful Way.  After listening to this album, its obvious their music was made for people who like their rock with hard charging guitars and soulful vocals. 
As Resurrection played, it really made me think of early Pantera (pre-Cowboys From Hell).  I know this wasn't a conscious effort on the part of the band, but I think it's a real compliment that the vocals from Mark Gable remind me both of the first vocalist of Pantera Terry Glaze (Metal Magic, Projects in the Jungle, I Am the Night) and Phil Anselmo's first album with Pantera, Power Metal. 
The instrumental prowess of Guitarists Jeffrey A. Kreipl and Denny Grace is evident in songs like "Run For Cover", "Is It Enough", "Conscious Worship", "Fade Away" and "Sinful Way Out." Their guitar licks and leadwork is something any fan of rock and metal will appreciate. 
Speaking of "Conscious Worship" I think it's the standout track on this album.  After an atmospheric church-like opening, the band comes out firing on all cylinders.  The way Mark Gable talks and sings is uncannily reminiscent of Phil Anselmo's voice on Pantera's Power Metal album.  I love how heavy the song is, especially when Matt Smith's pounding drums and Jeff Finnerin's bass leads the guitars to shift into overdrive mid-way through. 
The songs for Resurrection were written 30 years ago.  The fact that Jeffrey A. Kreipl and his bandmates have dug them up from the musical dirt like a Romero Zombie hell-bent on rocking your soul is both admirable and inspiring.  This goes to show never give up on what it is you love to do and don't let anything keep you from accomplishing your passionate goals. 
5-Time Award-winning Filmmaker/Journalist Terry R. Wickham 
http://www.mantaraypictures.com
https://vimeo.com/ondemand/gruesomethreesome 
https://www.youtube.com/c/TerryWickham 
www.facebook.com/DoubleVisionMovie/ 
http://www.facebook.com/devils5movie 
Instagram @mantapics 
twitter.com/MantaRay16