In our own words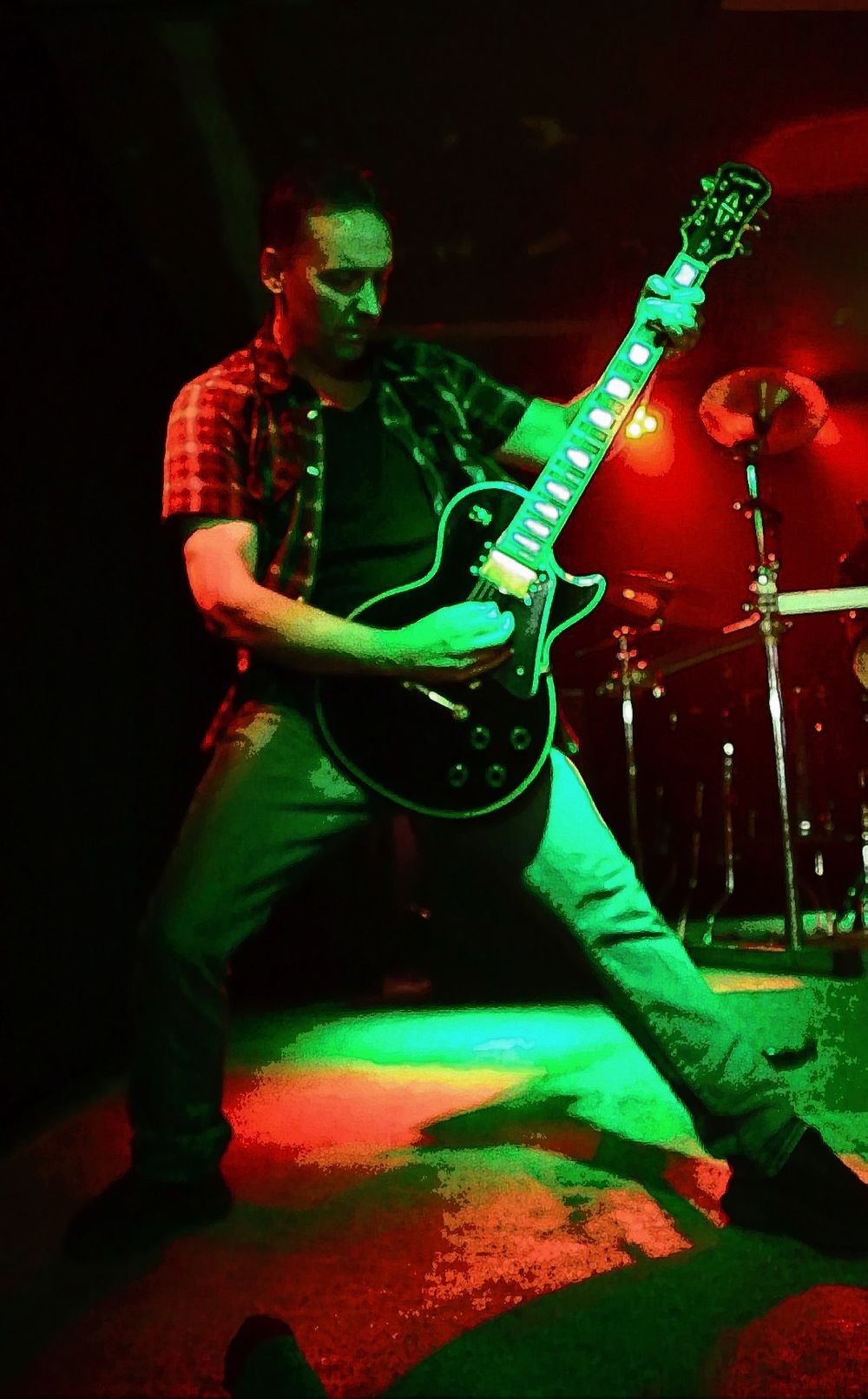 "

I started playing guitar in 1987. Joining up with Matt Smith while still in high school, we went on to join a local band, after a while forming Sinful Way in about 1988. My main influences at the time and still today have been, Randy Rhoads, Angus Young, EVH, Vai and others. After recording our first studio project in 1990; (with Jeff Finnerin), Sinful Way played the local Baltimore scene for a few years. Eventually i followed my guitar to LA, and joined a band in Hollywood. After playing that scene for awhile, My interest turned towards home recording, and I recorded many instrumental songs over the years. Eventually finding my way back to Sinful Way, and releasing a re-envisioning of the original Demo plus other unrecorded songs from back in the day! " - Jeffrey A. Kreipl - Guitarist - Sinful Way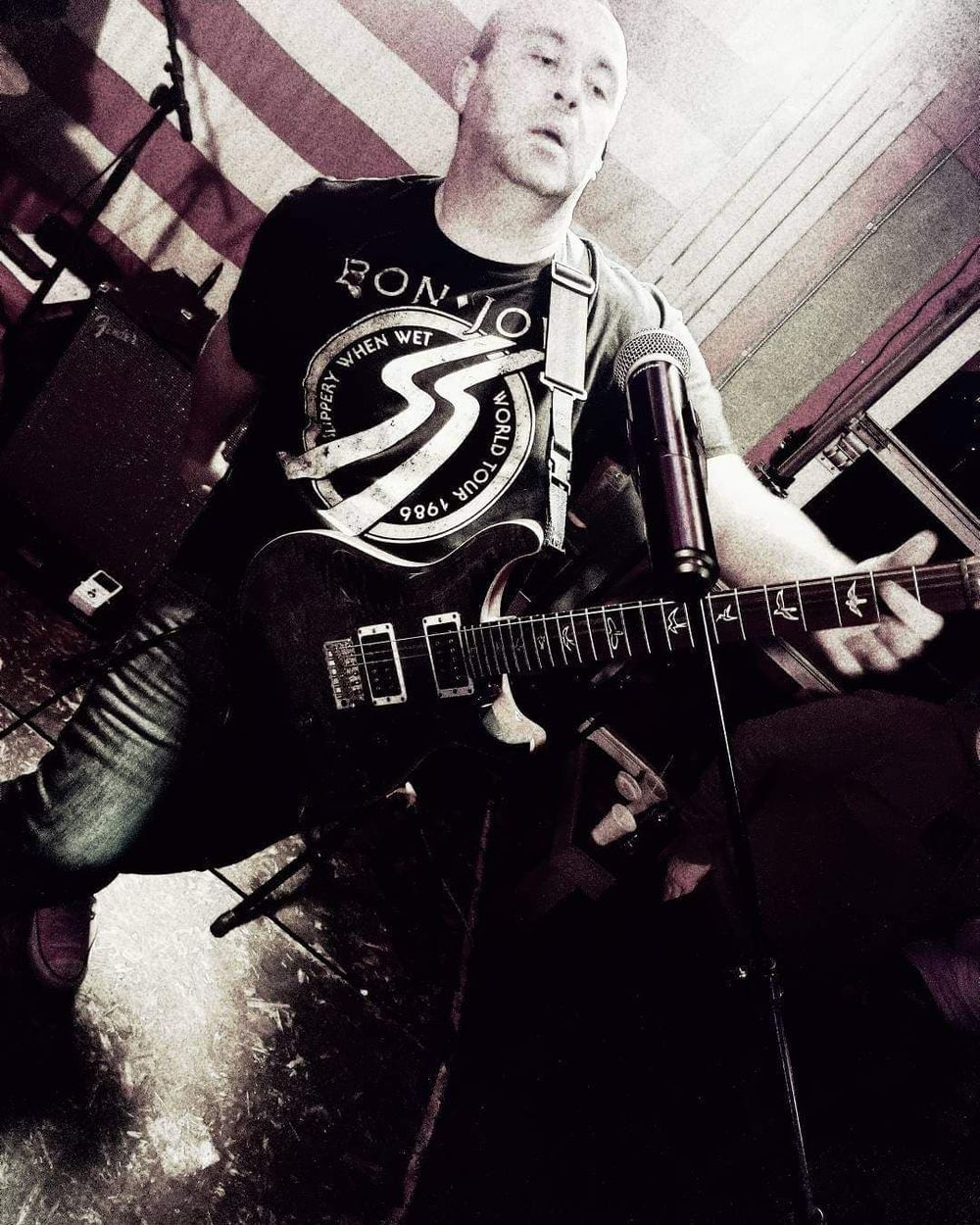 I started playing drums at age 10 when my elementary school teacher pulled me from music class and sat me on a full kit.  Not sure what he saw in me to do that, but I thank God for him every day.  My parents (don't know what they were thinking) bought me a drum kit and I spent the next 6 years bashing away, I'm not sure how my family put up with it.  Around age 15, I started to dabble on my dad's acoustic and a friends electric guitars after school.  I fell in love with it and there was no looking back.  My biggest influences are EVH, Nuno, Ace Frehely, and pretty much every other axe slinger from the 80's through today.  I've been kicking around the tri-state area in a ton of original and cover bands the last 3 decades with no end in sight!  I've known Jeff, Jeff, and Matt since before the inception of Sinful Way,(and Mark for over 20 years) so joining Sinful Way with them is an honor.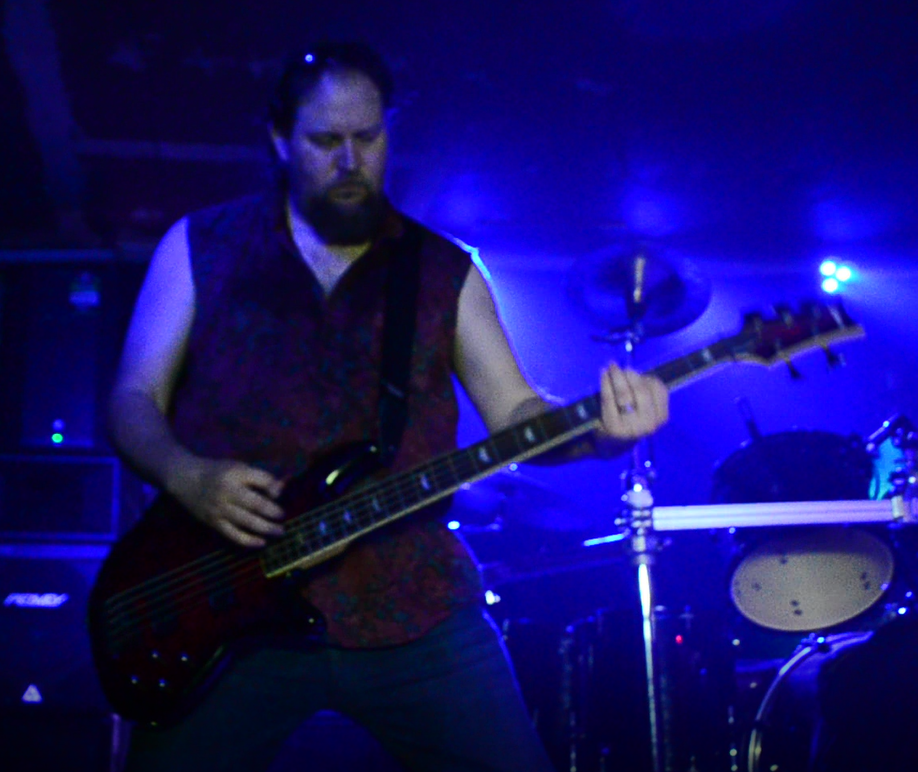 "

I actually started out playing guitar, and spent a few years trying to start a band then realized it seemed like most of the local bands had the same problem, no one could find a bass player. So I switched to bass upon joining Sinful Way and fell in love with it. I love the way the bassline can complement a great guitar riff and really help propel a song. My influences would be pretty standard for a bass player of my age, Geezer Butler, John Paul Jones and I especially admire Duff McKagan. After the initial iteration of Sinful kind of ran its course, I briefly played with one or two other Baltimore bands and dabbled with an acoustic duo with Denny Grace and then just kind of stepped away from music for a while. I always considered myself a musician and wanted back in, but never found the right project. Then we decided to reunite Sinful Way for another go round. I can't imagine anyone else I'd rather play and write with than Jeff, Matt, Denny and Mark and I'm humbled to be working with such a talented group of guys." - Jeff Finnerin - Bass - Sinful Way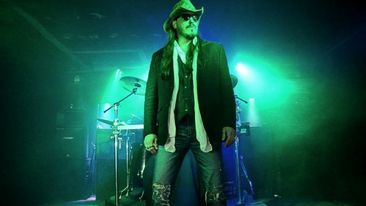 I started out playing guitar in the mid 80's after a Bicycle accident left me paralyzed from the neck down. After spending a year in rehabilitation learning to walk again, my doctor suggested piano or guitar as a good way to relearn fine motor skills. My father was a singer in a local band so, in the beginning, I didn't have that desire to sing.  But every band i knew lacked a singer.  So, soon enough,  i jumped into the lead singer position and was also the lead guitarist.  After working with a few bands over the years, and gaining my vocal chops.  i started writing my own music and getting very deep into home recording.  Meeting Jeffrey A. Kreipl, And Denny Grace in the early 90s, we worked well together and wrote many songs over the years. So joining Sinful Way when they asked just seemed like a natural fit!